Hey everyone, ICS here.
I'm a victim of toxic manchildren and sex-crazed manchildren when i host BonziWORLD Servers.
We all know that we are bad, but we are still trying to get rid of bonziworld as fast as possible and we want YOU to spread the word. Here is a chart explaining these toxic beings.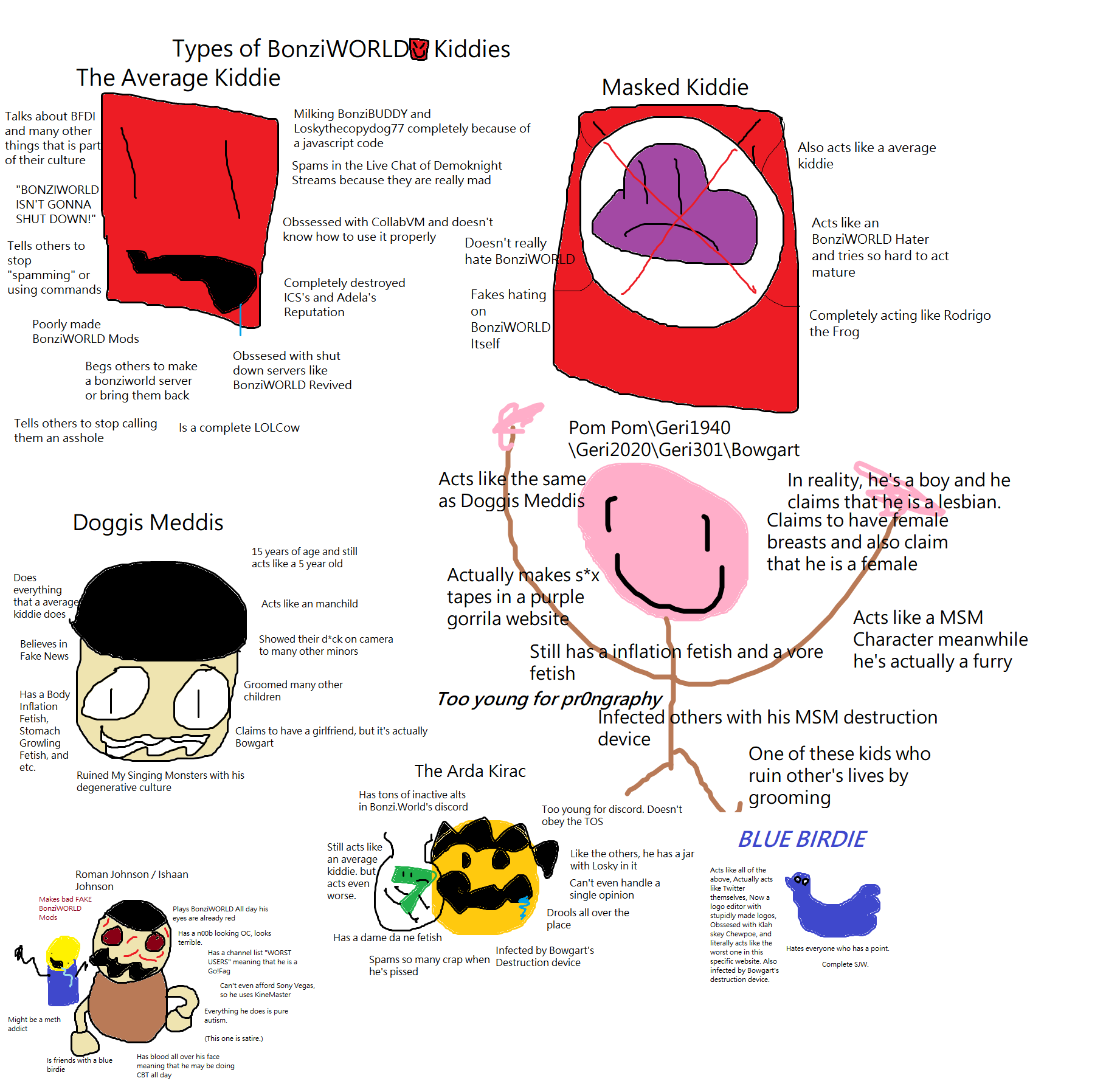 Because of them, i stopped hosting BonziWORLD Servers since October 2020.
You'll have to understand the risks due to this problem. If you've opened the image in a new tab and read it correctly, you've learned how bad they are. They seem to be into things for babies and children, Go!Animate, Microsoft Agent 2.0, and almost everything that is for children in their culture. They seem to always break the rules as well.
So if you own a BonziWORLD Server, we want you to shut it down as soon as possible because they may ruin your experience of hosting monkey chat websites.